German Summer Courses for Teenagers Munich 14+ years
Come to Germany and make friends from all over the world! The German summer courses at Alinguas language school Munich / Germany are just the thing for this. During the holidays, young people aged 14 and over from all over the world meet up and are motivated to learn German, as well as going on excursions, doing sports and doing things together.
At a glance: German Summer Courses for Teenagers
Mon – Fri
9.30 – 13.00
Activities Tue + Thu
13.30 – 17.00
Extent
20 UE* / Week
Levels
from A1
Start
every Monday
fixed dates for A1.1
Duration
1 – 9 Weeks
Group
4 – 14 Teenagers
Price
up from 180,- / Week
*teaching unit (45 Min.)
German Summer Classes in Germany:
intensive learning of the German language
diverse leisure activities
host families from Munich
At Alinguas, the students learn in their own youth courses. Our language teachers design the summer courses to be age-appropriate and entertaining, so that you not only learn German, but also have fun.
The summer courses for beginners and advanced learners take place Monday to Friday mornings between 9.30 am and 1 pm. You start with a short language test and learn with other young people at your level (A1-C1) in groups with a maximum of 14 participants. Textbooks and teaching materials are included in the price of the all-inclusive summer courses.
"Deutsch Sommerkurse bei Alinguas!!!! Deutsch lernen in München ist toll! Ich habe nicht nur im Deutschkurs sehr viel gelernt, ich habe auch ein super Freizeitprogramm mit viel Spaß gehabt! Ich komme wieder!!"
Dimitra Makri, 15, Greece
"Study outside" – leisure activities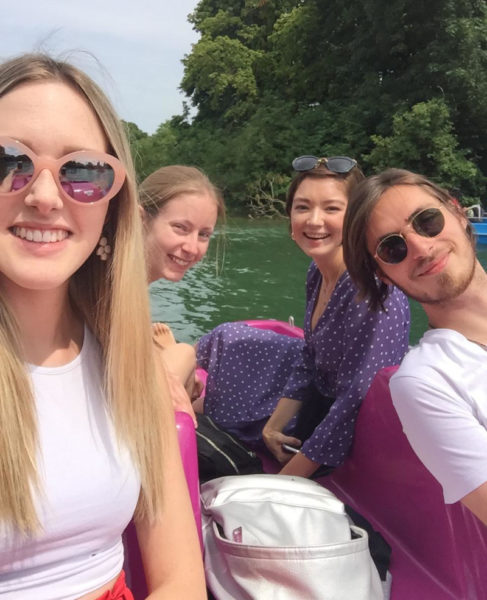 You should enjoy your summer courses in Germany – after all, you are on holiday. For the summer courses, we organise varied leisure activities with sports, culture and fun three times a week. This way, you can directly apply and deepen what you have learned in a relaxed atmosphere when you talk to the other young people.
Especially for our young participants, we make sure that the entire team at the language school Alinguas Germany and their host families provide excellent support.
You can come to us with all your wishes and problems!
Prices German Summer Courses for Teenagers 20 UE / week
| | | | | |
| --- | --- | --- | --- | --- |
| | 1 wk | 2 wks | 3 wks | + 1 wk |
| German Course | 230,- | 410,- | 590,- | 180,- |
| all-incl. o.U.* | 330,- | 610,- | 890,- | 280,- |
| all-incl.** | 960,- | 1660,- | 2360,- | 700,- |
one teaching unit (UE) lasts 45 minutes; all prices in €
*all-inclusive without accommodation: included are all books, trips and entrance tickets, but no accommodation and no tickets for public transport to school
** all-inclusive: included are all books, trips and entrance tickets, the accommodation with a host family and tickets for public transport to school, airport pick-up & drop-off
This is what a week of German summer courses in Munich looks like, for example:
Mo
Tu
Wed
Thu
Fri
Lesson
Lesson
Lesson
Lesson
Lesson
–
Allianz Arena
–
Boating in the English garden
–
on Saturday: Full day excursion e.g. to Salzburg, Passau or Nuremberg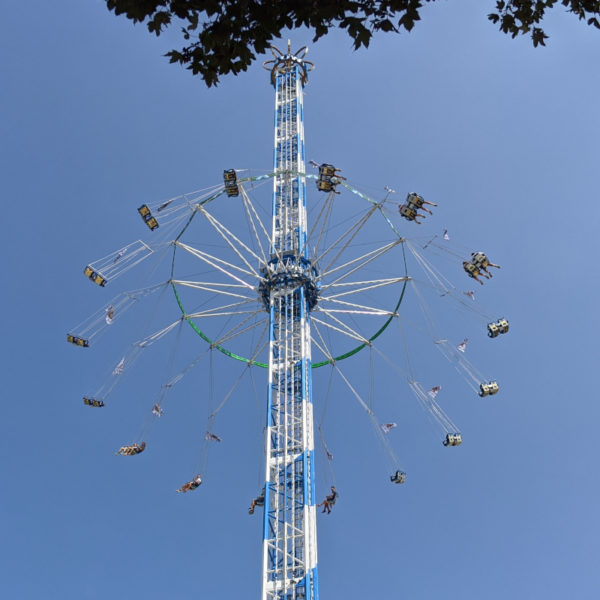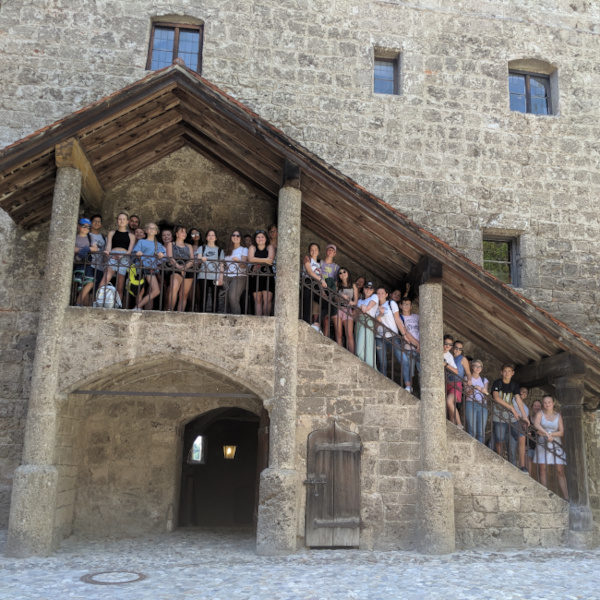 Accommodations Summer Courses
Our young learners usually stay with host families in single or double rooms during the German summer courses in Germany. Good host families, where you are accepted as a member of the family and take part in everyday family life, help you to learn the language. If there are also young people of the same age in the families, close friendships often develop during the German summer courses and many of our participants come back to Germany every year, usually even to the same host family.
If desired, we can accommodate older participants in student accommodation during the German Summer Courses Germany.
Find out more about our accommodations.
We would love to answer any questions personally!
There is always time for that. Just approach us or drop by!
Your Alinguas language school Munich
Alinguas Sprachschule München
hat

4,77

von

5

Sternen
99

Bewertungen auf ProvenExpert.com