Company One-to-one Language Training
Company one-to-one Language training – Would you like to help an employee become more fluent in German, English, French, Spanish, Italian or Greek? Then why not book an individual language course? Here we can concentrate specifically on the needs of the employee and achieve the fastest possible results.
At a Glance: Company One-to-one Language Training
Time
Mon – Fri
8.00 – 21.00
Location
Munich or online
Levels
A1 bis C2
Offer
A 2nd person can join the course for free!
Preis
up from 44,- / UE*
*teaching unit (45 Min.)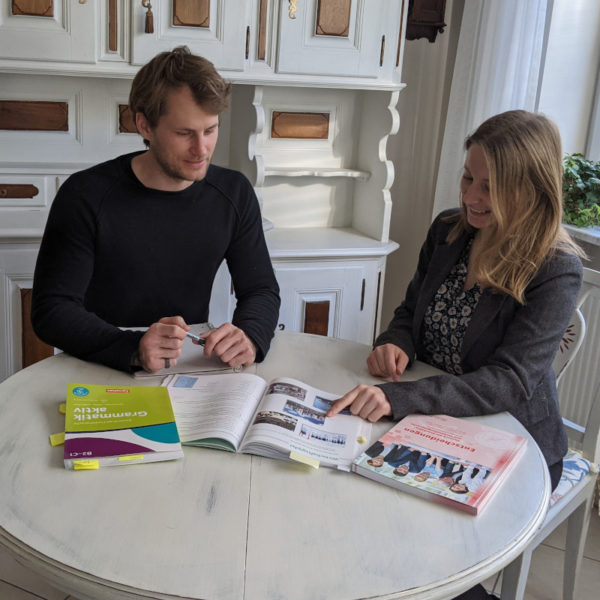 The advantage of one-to-one language training is the undivided attention of a qualified language teacher. The focus is on the learner and we design the one-to-one lessons entirely according to individual learning goals and needs. In this way, rapid progress can be made. We offer German, English, French, Spanish, Italian and Greek one-to-one training.
Prices: Company One-to-one Training
one-to-one
general
one-to-one
specialised**
1 – 19 UE*
49,-
53,-
up from 20 UE
46,-
50,-
up from 30 UE
44,-
48,-
*teaching unit (45 Min.)
**Business, technical language, pronunciation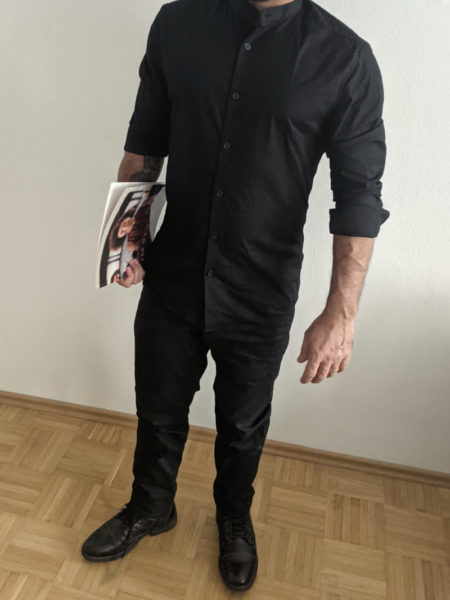 Customised Classes
One-to-one training is suitable for people of all ages and learning levels and is ideal especially for people who want to progress as quickly as possible or who want lessons that are particularly tailored to them. Individual training is also ideal for people who already have a good command of some aspects of the language but still have difficulties with others, as we can focus on these difficulties. Topics and content can be determined individually.
For example, you can concentrate on general or business language content as well as on the terminology of your industry in individual lessons. Depending on your wishes, we can focus on increasing your vocabulary, grammar or conversation and pronunciation.
Our language teachers work out a programme based on your learning objectives, which can also refer to documents and content from your everyday and professional life.
Time & Place
You can book appointments from Monday to Friday between 8.00 a.m. and 9.00 p.m. and, of course, determine the scope of the daily or weekly individual lessons yourself. If you are unable to keep a scheduled appointment, you can cancel or postpone it 24 hours in advance free of charge. The individual lessons can take place at the language school, at your company or, of course, online.
A personal contact person is available to you, creates a special learning plan with clearly defined language goals for your employees, takes over the coordination and is also responsible for further questions.
In Combination with
Conversation course and business talk – A proven concept is the conversation course in addition to regular classes. It can take place during the lunch break, for example, and it is a way for your employees to practise the language by talking about various interesting topics. Topics can be flexible and can include business-related topics as well as anything from A for Alps to Z for Zumba.
Pronunciation – In the special pronunciation training we focus on difficulties with pronunciation and sentence melody. This is interesting for all people of any level who still have difficulties with this.
Alinguas Sprachschule München
hat

4,77

von

5

Sternen
99

Bewertungen auf ProvenExpert.com