telc B1 German Exam Munich
At a Glance: telc B1 German Exam Munich
Written Examination
2 hours, 30 minutes
Reading Comprehension
Language Elements
(vocabulary and grammar)
90 minutes
Listening Comprehension
30  minutes
Writing
30  minutes
20 minutes preparation
Oral Examination

15  minutes
Alinguas-Tip:
You didn't pass one of the parts? Don't worry. You only need to repeat one of the two parts. As often as you like, by the way.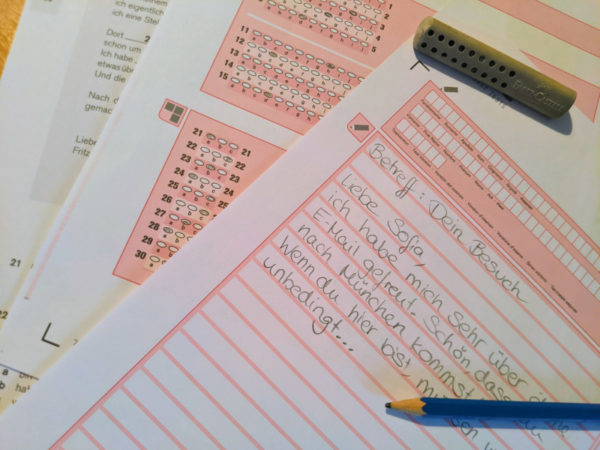 If you would like to register for the telc B1 examination, please fill in the registration form or come to our language school in Munich.
Please transfer the examination fee immediately. You must bring a valid passport or identity card with you on the day of the examination.
If you fall ill on the day of the exam, please email us the medical certificate on the day of the exam. We will then only charge a cancellation fee of € 80.00 and will refund the remaining fee or credit it for you, for the next desired exam date.
Alinguas Sprachschule München
Deutschkurse Sommer Sprachkurse Deutsch Telc Sprachschule Jugendliche Englisch
hat

4,93

von

5

Sternen
85

Bewertungen auf ProvenExpert.com