Summer German Course 18+
German courses in summer: Learn German, discover Munich and enjoy the summer!
In summer we combine the German courses with a varied leisure and cultural program, during which you get to know Munich and the surrounding area together with other participants and maybe even make new friends.
At a Glance: Summer German Course 18+
Monday – Friday
9.30 – 13.00
Extent
20 UE* / week
Levels
A1 – C1
Start
every Monday /
fixed dates for A1.1
Group
4 – 10 participants
Price
up from 170,- / week
*teaching unit (45 Min.)
Did you know? If you need a visa for a language course in Germany, you must have proof of an intensive German course of at least 20 hours per week.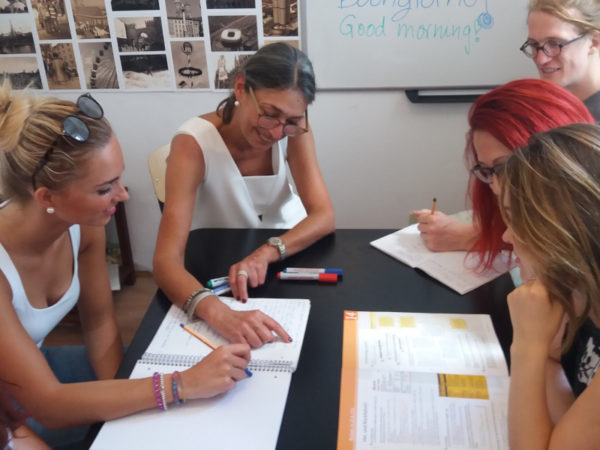 Effective Classes
During the different stages of learning in the intensive courses, two qualified teachers take turns supporting you. They prepare diverse and entertaining lessons with modern teaching methods. In our German intensive classes we use well-known textbooks that have been tried and tested and were proven to be successful. Any additional study material is included in the price and will be given to you by your intensive course teacher.
Exam Preparation
In the German intensive courses we will prepare you for all telc exams (A1 – C2), TestDaF and DHS. You can take the telc exam directly at Alinguas in Munich and receive an official certificate. With it you can demonstrate your progress to your employer, your university or government agencies or simply rejoice in this accomplishment.
Advanced students can join the evening courses at any time, beginners start on fixed dates. Please contact us to find out when you can start. We will find out how advanced your language skills are in a short placement test before the course begins. We will be happy to email it to you!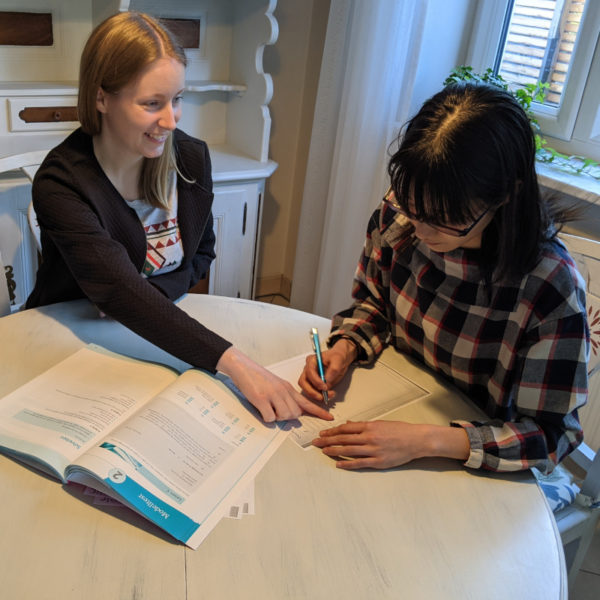 By the way: Many participants supplement the intensive courses with private classes in the afternoon. This individual support allows you to repeat and revise things from the intensive courses that you are particularly interested in or which are not yet completely clear to you.
Prices German Summer-Intensive Course 20 UE / week: July & August
one sublevel in only 4 weeks, that is quite fast!
Leisure activities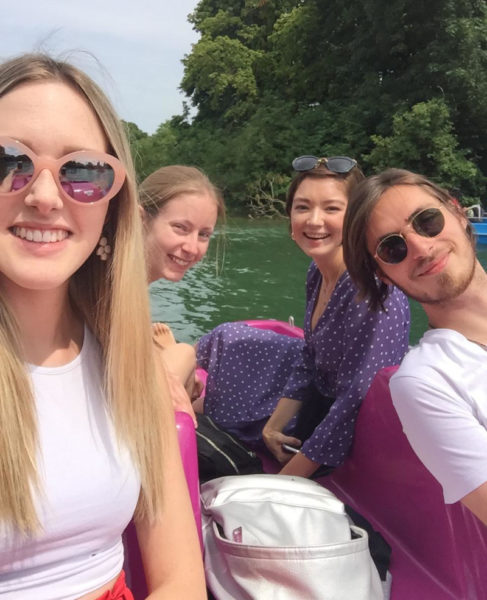 In the summer courses it is especially important to have fun as well. That's why we organize varied leisure activities with sports, culture and fun three times a week. This way you can directly apply and deepen what you have learned in a relaxed atmosphere while talking to other participants.
During the week we go on excursions in Munich, visit the German Museum, Nymphenburg Castle, the botanical gardens, the Allianz Arena and much more…
On Saturday we make a full day trip to another city and visit e.g. Salzburg, Nuremberg or Europe's longest castle in Burghausen.
Summer German Courses in Germany:
intensive German learning
varied leisure program
accommodation with Munich residents
This is what a week of German summer courses in Munich looks like, for example:
Mo
Tu
Wed
Thu
Fri
Lesson
Lesson
Lesson
Lesson
Lesson
–
Allianz Arena
–
Boating in the English garden
–
on Saturday: Full day excursion e.g. to Salzburg, Passau or Nuremberg
In Combination with
Conversation and Pronunciation – Do you want to focus on speaking fluently and improving your pronunciation? Then this is the right course for you. Here the focus is on improving your ability to express yourself and also to be understood.
Preparation for language exams – You would like to prepare for telc B1, B2 or telc C1 Hochschule, for example? Then this is the right fit for you. Here you will specifically improve the skills you need to pass the exams with confidence. We prepare you specifically for the desired examination format with the help of practice tests.
Private Classes – here you can either specifically repeat grammar or, for example, prepare for a job interview.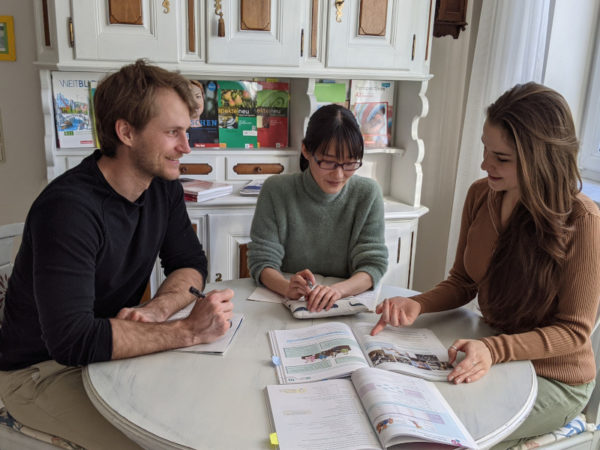 Alinguas Sprachschule München
hat

4,77

von

5

Sternen
99

Bewertungen auf ProvenExpert.com